Dana is Daniel X's girlfriend. She appears in all four books. Dana and the rest of Daniel's gang were back on Daniel's home planet, when she and the rest of his friends were killed during FirstStrike. It is said, that however, their bodies were never discovered, and that they are only PRESUMED dead.
Status-Dead...?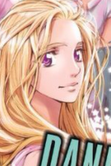 Ad blocker interference detected!
Wikia is a free-to-use site that makes money from advertising. We have a modified experience for viewers using ad blockers

Wikia is not accessible if you've made further modifications. Remove the custom ad blocker rule(s) and the page will load as expected.